May 31, 2007
1,759
440
1,713
I bet you get some death threats if you wear a Cowboys jersey in a Philly bar on gameday. Possibly some drinks thrown or "spilled" on you as well. Thats probably a better comparison.
You're right though no one should be given death threats for their opinions on public safety, even when he wasn't exactly following it at the game. But people in general are A-holes. especially on the internet.
Have you not browsed comments even on these boards for very long??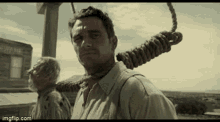 Fauci was talking about getting death threats in early April. I don't remember any of my friends even mentioning his name until his horrible first pitch. That took his level of fame way, way up. You can't control what kooks are going to do but you can control your own decisions. I just have the mindset that I'm always going to make the best decisions I can that way when something goes wrong I can look myself in the mirror and know I'm not a contributing factor. I don't think expecting this to be a perfect world or thinking you can control what the crazies do is the best way to live life—especially if you have a degree of fame. Just my $0.02...