I can't believe this is a post I'm writing, but here we are. Oklahoma State will welcome a basketball player in the fall who, according to some, could be the No. 1 pick in the 2020 NBA Draft (if he was eligible) and could be again in 2021 (when he actually is eligible).
It's an overwhelming thing to think, but here's the reasoning from Jonathan Givony, who has been doing the prep-to-pro thing for a long, long time.
Some scouts are calling 2020 the weirdest draft in years, so it's encouraging to see 2021 already featuring several high-end prospects who likely would garner serious consideration for the No. 1 overall pick this June if the age limit were not in place.
There is no consensus about the No. 1 prospect in 2021 yet, with a two-player race shaping up between Cade Cunningham and Jalen Green. Cunningham continues to hold the top spot on our board as the leader of a Montverde Academy team that has been wrecking everything in sight this season. [
ESPN ($)
]
​
A Montverde team that is, uh, maybe the best high school team of all time.
Marshall Scott covered that a bit earlier this week
.
Here's more from ESPN.
Cunningham continues to make major strides with his perimeter shooting, knocking down several 3-pointers this weekend. His ability to hit pull-up jumpers when defenses go under ball screens has also improved. This is an important skill for him considering he's not blessed with the quickest first step and hasn't yet developed the ability to decelerate and explode past defenders like his most frequently mentioned comparison — Luka Doncic — possessed at the same stage. [
ESPN ($)
]
​
Send help.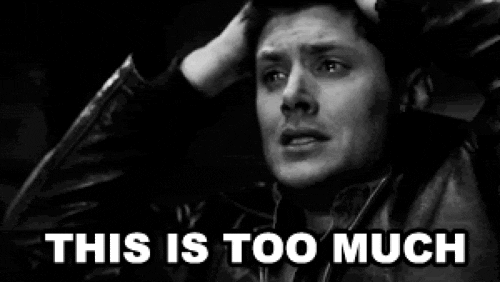 I hadn't heard the Luka comp before. Maybe I've been under a rock on this, but I think it's actually a great one. I'm traveling this week, and I stayed up late on Thursday watching Blazers-Mavs, and the one thing that astonishes me about Luka is the difference between how slow he looks and how easy it is for him to get past his guy.
I've thought the same about Cade in the past — I think some of this is underestimating how tall both guys are and how big their first steps can be. I know Givony is saying that Cade is slower than Luka, and he is, but the games that they possess do feel similar, which again makes the kneecaps like jelly.
What Cunningham does have is tremendous size, strength and length, with a wingspan measuring over 7 feet. He's doing a much better job of utilizing those gifts on the defensive end. Cunningham completely locked up two of the quickest guards in the 2020 high school class in Jaden Springer and Sharife Cooper, getting over screens forcefully and using his terrific instincts to make plays.
He also showed his versatility by switching seamlessly onto bigger players in the post. Cunningham's best asset — his extraordinarily high basketball IQ — was evident with the way he ran Montverde's half-court offense smoothly. He can make every pass in the book out of pick-and-roll, while using his size to see over the top of traffic in the open court and deliver highlight feeds. He makes the game easy for teammates and also shows terrific touch on floaters and free throws, leading you to believe he'll continue to progress with his shooting.
Cunningham's impact on winning is unmatched in this class, which gives him the edge at the moment for the No. 1 slot, even if some scouts believe it's Green who possesses the higher ceiling of the two long term. [
ESPN ($)
]
​
The best player on the best high school team in the country who is also projected to be the best player in either of the next two drafts and is a legitimate facsimile for one of the seven best players in the NBA right now is about to come to Stillwater, USA. Let that one sink in this weekend as you contemplate the future of OSU basketball.
The post
ESPN: Cade Cunningham Could Be No. 1 Pick In Either of Next Two Drafts
appeared first on
Pistols Firing
.
Continue reading...